Category Archives:
Photography Workshops
Great tutorial on taking long exposures with a ND filter.
Long Exposure Tutorial with Scott Kelby
Dont forget to:
Tape over the view finder
f/11 or higher
Shutter:Bulb
ISO:100
Use remote release shutter. Movement will kill you.
Nuff said.
I had the opportunity to spend the day with nationally renowned and local photographer Blair Bunting . Blair is a young guy for being so successful but due to his technical proficiencies with lighting he has had many a door open for him in his young life.  As with most successful people they love what they do, work hard at their craft, and are innovative.
We had a very small workshop today where we discussed the challenges of commercial and advertising photography and light set ups and ratios. Blair does use a light meter, but he is keen to point out that he uses a light meter to establish his ratios, and does not use it to determine his exposure. Exposure is usually set based on the subjects skin tone.
Blair is known for using a lot of lights, and his basic portraiture is no different with the use of 5 basic lights. What makes it work is the ratios of how all these lights work together. Don't think Blair has to have a lot of lights. He actually prefers the use of a single light, and has no issue working with speed lights as he did for his Greatest Catch work.
Blair also prides himself for doing as much in photography as possible without resorting to Photoshop. Due to that philosophy his technical proficiency is truly great and I'm sure clients appreciate the ability of using someone like Blair knowing that is the time isn't there that he will get the imagery they need.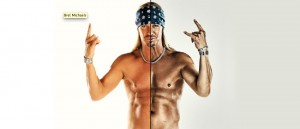 If your into smart phone photography Blair started a community at  http://didyoubringthecamera.com/forum/ .  All in all a great day and I learned allot from the effort and will be looking forward to heading back out and trying out what I have learned.
Nuff Said