Category Archives:
street photography
Caught some street life in China Town on a recent business trip to San Fran early in the morning one day. Processed in LR3 and Nik Silver Efx 2. Lens was a 50mm. I decided on different crop for this image as I liked the two guys to the left and right. I thought i would try more of a HD feel to get them in but reduce the noise and focus on the women.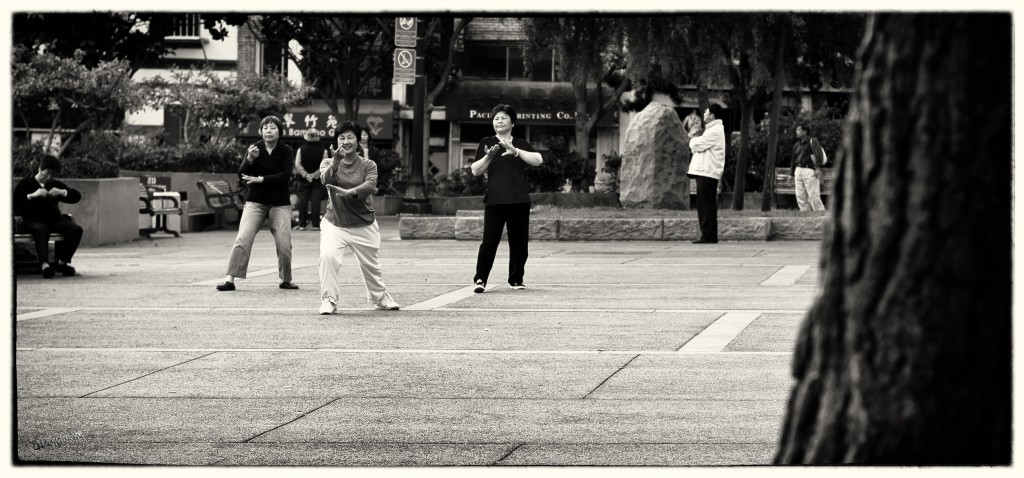 I think this crop really helps make this a more interesting image as you get a little lost in looking at the still life in the park. Let me know your thoughts and suggestions.
Nuff said
Photo inspired by the work of local AZ photographer Jon Matthies. You can see Jon's work here at his website.
In this image I forced myself to shoot with my 50mm on recent trip to San Fran in an effort to try and develop my eye. I have never fallen in love with my 50mm and have used my 60mm far more but most prefere my 28-70mm zoom.
It was good challenge and experience as it did give me some different perspective. I also forced myself to try different camera angles and of course new approaches to post processing.
In this image I processed mostly in LR3, and then brought it into CS5. I applied a levels adjustment but used the lightness bar at the bottom to remove practically all light. I then used a brush at about 10% opacity and just got creative with painting back in the normal image exposure to a degree I liked.
Its a cool technique if your shooting the mundane and want to get some sizzle in your imagery. I then brought it back into LR3 and applied a blur fileter with contrast. Thats it maybe 10min tops in post.